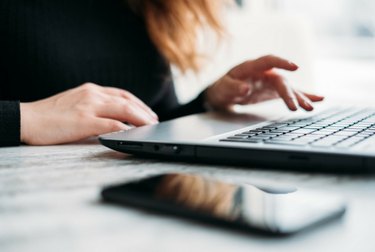 Internet service providers talk a big game when it comes to the internet speeds they offer. Whether you're paying for 50/50, 300/300, or even higher, it probably doesn't always seem like you're getting the internet speed you pay for. Well, there's a way to check if you're getting your money's worth, and it's simple.
Go to Google and type in "speed test." Select the first search result that pops up, which should offer a "Run Speed Test" button. Click the button, and a small window will open providing simple download and upload scores.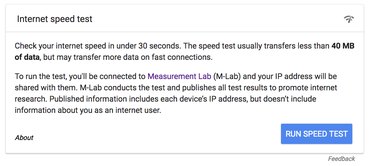 The test results should appear in 30 seconds or less.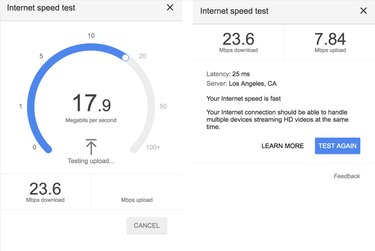 The tool, created by Measurement Lab (M-Lab), isn't going to provide much detail, but it's fast and easy, and it'll tell you if your internet is slower than advertised—or if it's exactly where it needs to be.