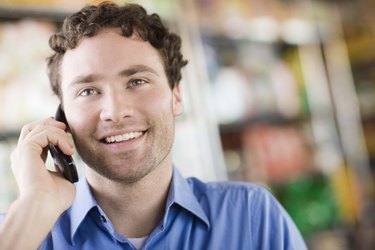 A frugal way to have cellular phone service is to use a prepaid phone plan like T-Mobile's "Pay as You Go" plan. This plan allows you to open a cellular phone account without requiring you to sign a contract or pay a monthly fee. With the T-Mobile "Pay as You Go" prepaid account, you can visit local retailers such as Walmart, Target and CVS to purchase a prepaid refill card to load your phone with minutes. Or you can purchase minutes with a credit or debit card, using your phone or over the Internet. You can also easily track the minutes you've used and your remaining balance.
Step 1
Use your cell phone to dial #999# and then press "Send." This contacts T-Mobile's free Minute Messenger. After a few moments, your remaining balance and expiration date will appear on your phone.
Step 2
Log in to the T-Mobile website to check your remaining balance.
Step 3
Register for the first time by clicking the "Register" link located directly under the first login box. A sign-up page will open. Type your cell phone number into the box located under the words "Step 1" and click "Send me a password." A temporary password will be sent to your phone. After receiving the temporary password, return to the T-Mobile home page.
Step 4
Locate the login boxes at the top right of the home page. In the first box, type in your cell phone number. Be sure to include your area code. In the second box, type in your temporary password and click "Log in." Once your phone number and password are verified, your T-Mobile account will appear, showing how many minutes you have remaining.