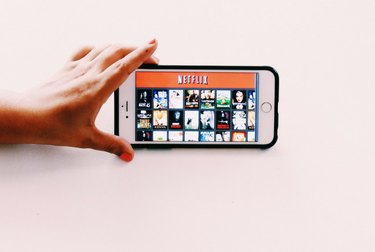 Back in 2016, Netflix added a download feature that allows you to download episodes of TV shows you want to watch on the go. It's super helpful in the car, on an airplane, at the DMV, or anywhere you go that doesn't have decent Wi-Fi.
Well, Netflix is making downloading (and binge-watching) even more convenient with the launch of Smart Downloads, according to a Netflix blog post. The new feature deletes the episode you just finished watching, clearing up space on your device. It then automatically downloads the next episode so you don't have to do it yourself.
If you want to save episodes to rewatch, simply turn off the Smart Download setting and download it the way you always have. The feature is activated when you connect to Wi-Fi and complete an episode, but you can choose to force downloads over a cellular connection.
Smart Downloads is available now for Android phones and tablets, and Netflix plans to bring it to iOS later this year.