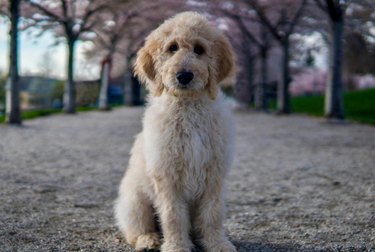 This coming Sunday, August 26th is a big day for dogs and the people who love them—it's National Dog Day! But in a crazy twist of events, Sunday is also National Toilet Paper Day. Yep, it's a thing.
To celebrate two important internet holidays falling on the same day, toilet paper maker Cottonelle and adorable dog rating platform WeRateDogs are partnering up for a fun contest that could benefit you in a big way.
If your dog has wavy fur or a soft texture, take a picture, and use #TPDogDay, #Entry, and tag @Cottonelle for a chance to win an entire year's worth of Cottonelle toilet paper.
The official rules say that the winner will be chosen at random, but it definitely won't hurt to make sure the picture you take is especially adorable. You can enter via Twitter or Instagram.
It's all about fluffy wavy locks, as Cottonelle is promoting its new Wavy CleanRipple Texture toilet paper. The contest ends at midnight on Sunday, and winner will be chosen on Monday. Good luck!