As a thoughtful human, you probably think about sending handwritten cards in the mail to your friends and family somewhat often. As a busy human, actually following through with that sentiment can be challenging. That's where the Felt app comes in.
Felt gives you the platform to create cards in your own handwriting without worrying about going to the store, picking out the right card, and sending it—the app does that part for you. It prints, seals, stamps, and mails the card you select, and your loved one receives it in the mailbox—just like old times.
Here's how it works
Choose one of the hundreds of Felt's original cards for all types of occasions, or choose a photo from your library. Handwrite your message using your finger or stylus. If you don't like your handwriting, or if it's just entirely illegible, you can choose one of the app's designer fonts. Then handwrite the address of the recipient, and it'll be mailed off.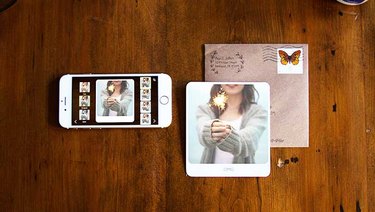 All cards are printed on premium Mohawk paper and come in a custom square kraft paper envelope. The ink looks like you wrote it yourself. Because you sort of did.
The app also has a feature that lets you pay extra to have them slip a crisp $2, $20, $50, or $100 bill inside. It's always dicey sending cash in the mail, but it would certainly be a nice surprise on the receiving end. Oh, and if you have a hard time remembering birthdays, you can set up birthday reminders in the app.
The cost is $3 per card, and an extra $1 per additional card (up to four). Or a $5 subscription fee will get you three cards per month. Download Felt free for iOS and Android.