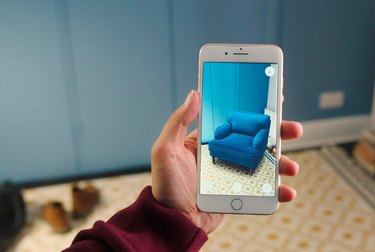 IKEA Place is an augmented reality app that lets you try furniture on for size before you buy. The app uses Apple's ARKit to place photorealistic furniture items exactly where you want them to go in your home.
Using the camera on your smartphone to scan the room, place any of IKEA's 2,200 available items wherever you'd like them to go. You can mostly choose from larger items like sofas, coffee tables, and dining tables, as those are the pieces that typically cause the most headaches.
The 3D furniture is sized down to show you exactly how it would fit in the space—that way you don't end up with a couch that's a few inches too big. You can walk around the items, interact with them, and even leave the room and come back.