Home security isn't something to mess around with. If you're creating a smart security system for your home, you probably want to make sure you buy the best devices from the best companies to ensure your home is safe. Lockly is one of those companies.
The Lockly Secure Plus is a smart lock that features a digital keypad that gives you the option to use a 3D fingerprint sensor or algorithm-generated passcodes.
The fingerprint sensor only allows for in-person fingerprints—so if someone tries to lift a fingerprint and use it on the device, it won't work.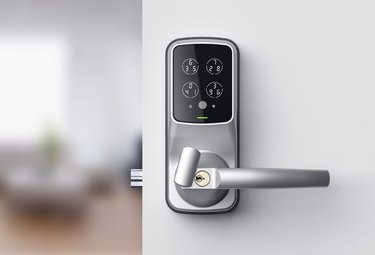 Unique passcodes can be set for each user and for any range of time. So, if you aren't home but need to give someone access to your home just once, you can create a unique code and set the timer for an hour. The numbers on the digital keypad are always rearranging, making it nearly impossible for anyone use your code without your permission.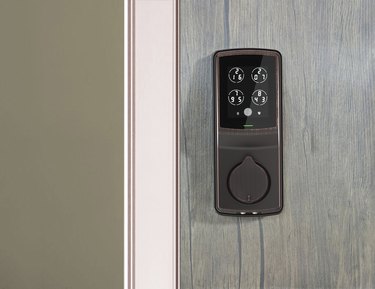 You also have full access at all times thanks to Lockly's patented technology that allows users to generate multiple access codes without an internet connection.
Lockly Secure Plus comes in two finishes: satin nickel and venetian bronze. Choose between the dead bolt and latch door type and either the Secure Plus Fingerprint Reader or the basic Secure version. Buy it here starting at $200.