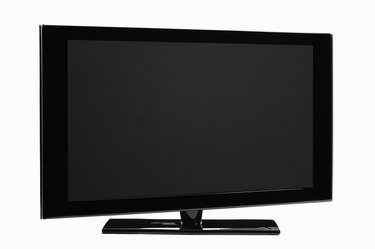 To the help parents regulate the viewing habits of this children without direct and constant oversight, the TV maker Vizio equipped many of their TVs with a parental control option. With with use of the parental control, parents are able to block whole channels and shows or movies of particular ratings with a simple passcode. The default Vizio system passcode is "0000," which can be activated as a working passcode, or changed to a new passcode. Passcodes are limited to numerical characters and to four digits in length.
Step 1
Press "Menu" on your Vizio remote control.
Step 2
Use the direction buttons on your remote control key pad to navigate to the "Parental Control" icon on the "Setup" menu.
Step 3
Press "Enter" to access "Parental Controls."
Step 4
Enter your four digit access code and press "Enter."
Step 5
Scroll through the "Parental Control" to "Access Code Edit" and press "Enter."
Step 6
Enter, then re-enter a new four digit access code, and press "Enter" to submit it and reset your Vizio TV parental password.