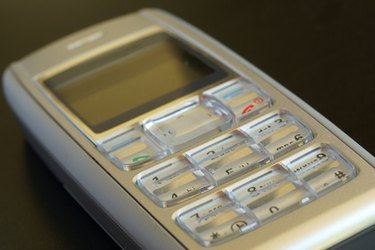 Cricket is a relatively new cell phone service provider that operates primarily in the United States. Their coverage is not as comprehensive as the major service providers but with their more affordable service, Cricket is a great choice for users who live in metro areas and wish to save a little bit of money. If for any reason users wish to change their cell phone numbers, this is possible by calling Cricket customer service. Cricket charges a fee for this service.
Step 1
Call Cricket customer service by dialing 1-800-CRICKET.
Step 2
Navigate the automated menu to connect with a Customer Service Representative.
Step 3
Ensure that you have your full name, date of birth, and the last four digits of your Social Security number handy and correct. The customer service representative will need this information to legally and properly access your account.
Step 4
Advise the representative that you wish to change your cell phone number. You are technically allowed to change your number to any available number in any area code. For instance, a resident of San Francisco is freely allowed to use a 305 (Miami) area code.
Step 5
Verify with the representative that you are the authorized user of the account to validate such an operation. If you are a secondary user on someone else's account, Cricket may require verification from that person to complete the operation.