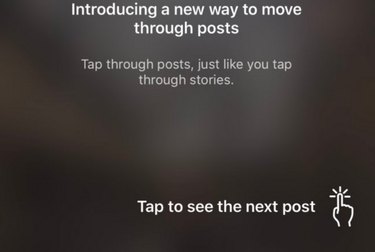 Instagram just pissed off a lot of people. The social media platform changed the way users scroll through their feeds. Instead of scrolling up and down like civilized humans, many users are finding they now have to scroll sideways like barbarians.
The update hasn't reached everyone yet, but for those it has, they must now tap or swipe left or right—similar to the way you scroll through Stories.
To say that people aren't happy with the change is an understatement—at least according to reactions on Twitter. The hashtag #instagramfail is trending, because, well, yeah.
According to several sources, Instagram has reversed the updated and things are back to normal vertical scrolling for many users (but not for everyone).
And according to NBC News, the Head of Instagram apologized for the feed change: "Sorry about that, this was supposed to be a very small test but we went broader than we anticipated." Let's just hope Instagram learned its lesson. Change isn't always good.