If one of your New Years resolutions is to save money, Mint is an app that can help. To get started, link your bank accounts and any investments or loans, then Mint will provide an overview of your cash flow and you can see how much you spend.
Using the app, you can create budgets, keep tabs on your spending, track your bills and receive alerts when it's time to pay them, and you can even run a credit check. You can see all your money and bills in one place, making everything easy to track.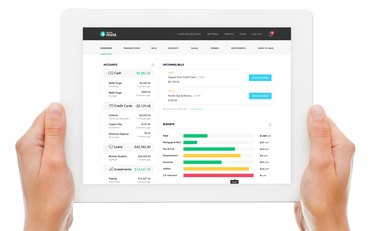 Mint also helps you find savings wherever it can by analyzing thousands of checking, savings, credit card, brokerage, CD and IRA rollover offers—then making recommendations that could help save you the most based on your lifestyle and goals.