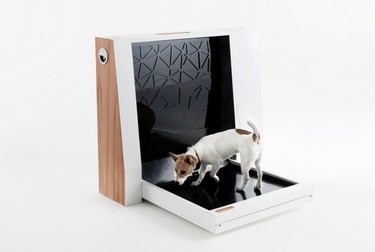 Dogs are great, but they tend to leave behind a mess that constantly requires your cleaning assistance. But it's all worth it, because dogs.
Inubox is a fully automated smart toilet for dogs that cleans up their mess so you don't have to. And by mess, I mean pee and poo. The device captures, processes, and contains waste, allowing dogs to relieve themselves whenever they want—it'll just take some training. According to the company, dog-friendly scents encourage dogs to sniff and mark a spot on the platform, then releasing a treat for positive reinforcement.
Here's how it works
Movement sensors detect when your dog steps on the platform. Once your dog steps off, Inubox senses if there was waste left behind, then the platform automatically closes to begin the cleaning process. Your good dog is then rewarded a treat, and the device automatically releases a fresh fragrance.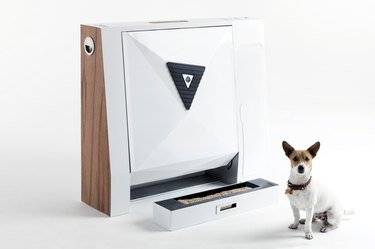 The cleaning cycle consists of removing waste from the platform, processing it, and putting it into a closed bag. When the bag is full, the bag is sealed so you can easily throw it away. Inubox promises an odorless cleaning cycle.
Inubox is currently raising funds on Kickstarter and hasn't yet met its goal. The device is pretty pricey—you can land yourself one for $696, which includes a bag of litter, treats, air freshener, and an eco-friendly bag cartridge.