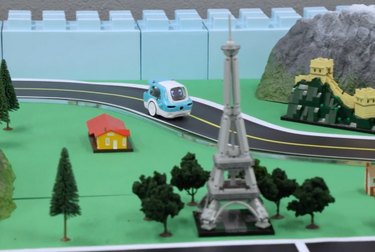 Artificial intelligence is everywhere. From Siri to Google Maps to Netflix to smart home security systems, AI is nearly impossible to avoid. So why try?
Zümi is a self-driving car kit that will give you access to the new and exciting world of AI and self-driving cars. The friendly little robot car uses AI and self-driving car technology in a fun and engaging way.
Through quick step-by-step tutorials, you'll learn how to train Zümi to navigate through a miniature map. Zümi uses your training data to make decisions, so the more you play with her, the smarter she gets.
You can program the robot to figure out route optimization and how to make decisions (like avoiding people in the road). Using hand gestures, you can control Zümi's movements.
Here's how it works
Zümi is currently raising funds on Kickstarter, and has already far surpasses its goal. You can back the project here.