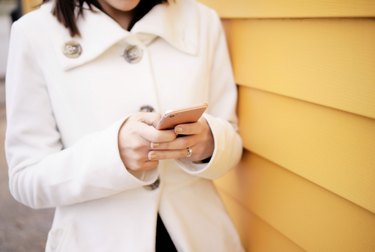 Apple wants you to add money to your Apple ID account, and it's willing to pay you to do it. The company sent out an email to eligible App Store and iTunes users, letting them know they can earn a 10 percent bonus when adding funds to their account.
Users can transfer money now through March 14th, but the bonus applies only once. If you add $10, you'll earn a dollar, and add $100 and you'll earn $10. You can add as little as $1 or up to $200, which would earn you a $20 credit.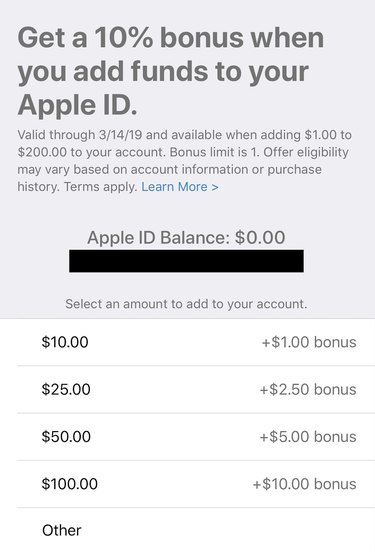 How to add funds
Go to Settings and tap on your name. Tap iTunes & App Store and then your Apple ID at the top. You should then see an option to Add Funds to Apple ID. Decide how much money you'd like to add and complete the transaction.
If you don't see the option to Add Funds, scroll down to the bottom of the page where there should be an option to purchase funds. Or look for an email from Apple with more details.