Techwalla may earn compensation through affiliate links in this story.
Not all smart outlets are created equal. Swidget is a brand new smart outlet that uses your home's existing wiring to turn any ordinary outlet into a connected one.
Swidget functions as a regular outlet on its own, but you have the option of adding one of several inserts that connect to your existing network (Wi-Fi, Z-Wave, Alexa, Google Assistant, etc.) to provide the smart home technology and automation your home needs.
The insert options have different perks. For example, the WiFi and USB charger insert allows you to charge you mobile devices and control the outlet via the Swidget app or other compatible Wi-Fi apps. The WiFi or Z-Wave and Guide Light insert provides a nightlight, as well as basic outlet functionality. And the WiFi and Power Out Emergency Light provides light up to one hour after it senses a power outage. Each insert gives you the opportunity to monitor power consumption to the outlets.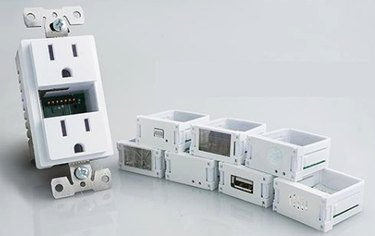 Here's how it works
Since Swidget just launched, more features and inserts will be added soon, including built-in Alexa and Google Assistant, HD video camera, aromatherapy, and white noise/Bluetooth speaker.
Check out all the available Swidgets here.