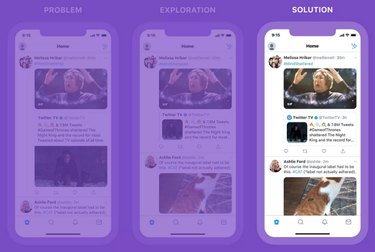 It's finally happened. Twitter got the long overdue memo that users desperately want to add GIFs to retweets.
The social media platform announced that GIFs, photos, and videos can now be added to retweets, because sometimes animated pictures express your feelings way better than words. Also because GIFs are hilarious.
Twitter sent an email to reports explaining the update. "Starting today, you can do something new with your Retweets – add a GIF. Now, the same photos, videos, and GIFs that you add to a Tweet can be added to a Retweet, making it easier to share what's on your mind and join the conversation when you can't find the right words."
The new feature is available for iOS and Android users on the Twitter app and the mobile site, but not yet for desktop.