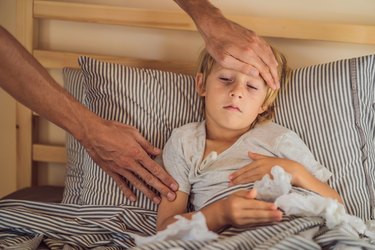 Going to the doctor isn't always the best option when you're sick or need a prescription. Sometimes you just need a doctor to take a quick look at whatever ails you, so scheduling an appointment, exposing yourself to more germs, and paying the hefty office fee just isn't always worth it.
LiveHealth Online is a platform on the web that connects you with an appropriate doctor who can diagnose and prescribe you medication within minutes. It's quick, inexpensive, and really easy.
When you sign up, you'll be asked to provide your health insurance information, but you don't need insurance to proceed. You'll choose the type of doctor you need, and a list of providers will appear along with each doctor's picture and bio. While you're waiting for the doctor, you'll be asked to choose your pharmacy and to fill out a medical history form, which can be saved for future use.
Doctors include general practitioners, pediatricians, allergists, psychologists, and psychiatrists.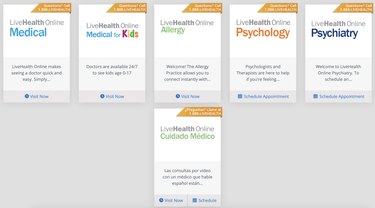 If your computer or phone is capable of downloading a video chat program, you'll be able to chat with the doctor live. The doctor can the prescribe whatever medication you need, and it'll be ready to be picked up shortly. The whole ordeal takes about 30 minutes, including the time it takes to sign up.
And the best part is that without insurance, a visit costs $49. If you have insurance, the cost depends on your coverage. Either way, it's a lot cheaper than visiting a doctor's office, urgent care, or the ER.
Of course, LiveHealth Online works best for people who have colds, allergies, pink eye, or other non life threatening conditions—if you or your child have a more serious illness, you should definitely see a doctor in person.