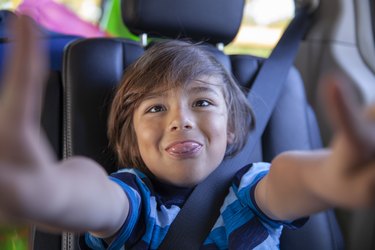 On a recent road trip, my kindergartener put down her tablet and announced that she wanted to close her eyes because she was feeling car sick — a feeling I can totally relate to. Instead of whatever TV show I had downloaded for her for the car ride, I searched for a podcast so she could have some entertainment even with her eyes closed. That started her love of podcasts.
I'm not sure what took us so long, but we're new to podcasts. So, to make sure I have a variety of podcasts on hand for when my daughter could use some screen-free time to herself, I researched the best podcasts for kindergarteners. Scroll on for the list of podcasts that are great for kindergarteners and beyond (some are great for little siblings, too).
Created and produced by parents of young kids at WBUR, Boston's NPR News Station, Circle Round adapts international folktales into music and stories for kids. Each episode is 20 minutes and explores important topics like kindness, generosity, and persistence and includes an activity to encourage deeper conversations between kids and parents.
In But Why: A Podcast for Curious Kids, kids ask the questions and the grownup hosts answer them.The topics range from small to big to nature to science and way more. Curious kids can submit their questions and possibly hear their answers on an upcoming podcast.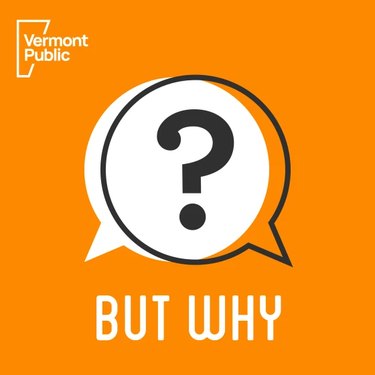 Perfect for creative kids who have a knack for storytelling (or for kids who ‌want‌ to have a knack for storytelling), The Story Seeds is an educational and creative podcast that matches aspiring young writers with bestselling children's book authors for a one-of-a-kind opportunity to collaborate on a story. In the podcast, kids come up with story ideas and the professional talks them through the writing process by offering advice, positive feedback, and more.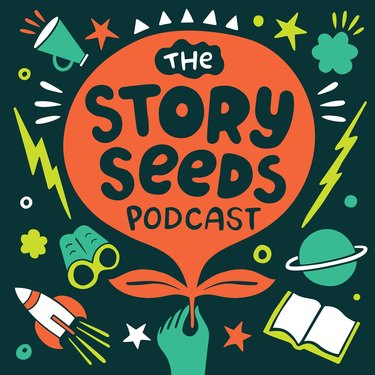 Parents will love Tumble just as much as kids, because there's always something new to learn. Tumble is a science podcast hosted and produced by Lindsay Patterson (a science journalist) and Marshall Escamilla (a teacher) that tells stories about science discoveries with the help of real scientists. Topics range from learning about bird songs to how big the universe is to the reason cats purr.
The Music Box is an interactive music education podcast that gets kids involved in making music. The podcast is hosted by various music educators, and each episode focuses on a cool topic about music, like meeting a music producer, how to drum, and all about rhythm.