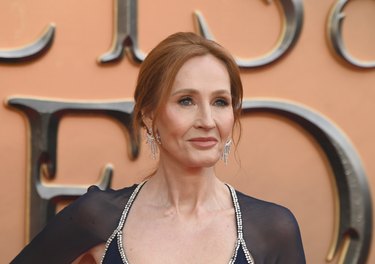 The wait is over, you're finally going to get some new Harry Potter content. A Harry Potter TV series will officially be coming to Max, the streamer formerly known as HBO Max.
The live-action TV series will be based on J.K. Rowling's books with Rowling signed on as one of the producers, along with David Heyman, the director of all eight films, in talks to executive produce.
Here's the official synopsis from Max:
"The stories from each of Rowling's Harry Potter books will become a decade-long series produced with the same epic craft, love and care this global franchise is known for. The series will feature a new cast to lead a new generation of fandom, full of the fantastic detail, much loved characters and dramatic locations that Harry Potter fans have loved for over 25 years. Each season will be authentic to the original books and bring Harry Potter and these incredible adventures to new audiences around the world, while the original, classic and beloved films will remain at the core of the franchise and available to watch globally."
Rowling has recently been in the news for her anti-transgender remarks, which Casey Bloys, chair and CEO of content for HBO and HBO Max, slightly addressed in a press release.
"That's a very online conversation, very nuanced and complicated and not something we're going to get into," Bloys said. "Obviously, the 'Harry Potter' story is incredibly affirmative and positive and about love and self-acceptance. That's our priority — what's on screen."
Love her or hate her, she wrote some beloved books and created a universe that some still can't get enough of.