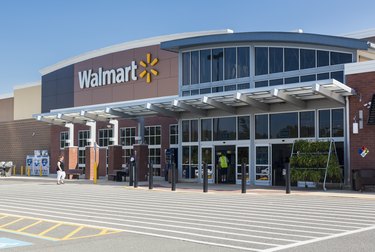 Walmart has launched a grocery delivery service that's actually pretty reasonably priced. For $98 a year or $12.95 a month, you can order unlimited groceries and have them delivered right to your doorstep. Until now, the cost was around $10 for one delivery.
Delivery Unlimited is an expansion of Walmart's effort to get people to shop there, including a free one-day delivery program that launched last month, where orders over $35 can be delivered in just one day, and an in-home delivery service that allows Walmart employees to enter your home and place groceries in your refrigerator.
To receive groceries at your doorstep, simply place your order Walmart's website or app and choose your local store and a preferred delivery day. Someone 18 or older must be home to sign for the order.
If you want to test out the program, you can sign up for a free 15-day trial before committing. You can cancel your plan at any time.