Stumped on what to get the tech lover in your life? Here are a handful of the best gadget gifts on the planet, plus a few pro-tips to make sure you're still left with a little extra money to start the New Year off right!
Smartphones
A smartphone makes for a really nice holiday gift for someone who a.) deserves it, or b.) really needs to upgrade from that cracked five-year-old phone they're still carting around. Two handsets to consider here include the Samsung Galaxy Note10+ and S10+. Both combine elegant design with powerful performance and productivity tools to help you make the most of your busy day.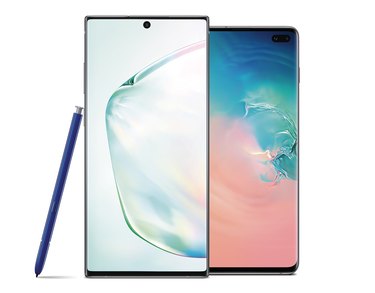 The Galaxy Note 10+ is the biggest and best phone Samsung has ever made. Note fans will love the S Pen just like before, and the rest of the phone leverages everything Samsung does well; display, hardware, specs, long battery life, and solid software features. The S10+ is a little smaller, so it's a bit easier to hold in one hand, and features a nearly bezel-less, stunning, edge to edge display, and a pro-grade camera system with an Ultra-Wide lens to ensure the whole family gets in the shot.
We're seeing special deals for both of these smartphones (typically around $200 off) throughout the holidays, so be sure to check prices and carrier options for the latest deals.
Gaming
Sony's PlayStation 4 can be a great gift for the entire family. It's this generation's best-selling game console and is home to a robust line up of incredible titles from award-winning epics like God of War, Horizon: Zero Dawn, and Uncharted The Lost Legacy, to family-friendly favorites such as Rayman Legends, Ratchet & Clank, and Marvel's Spider-Man.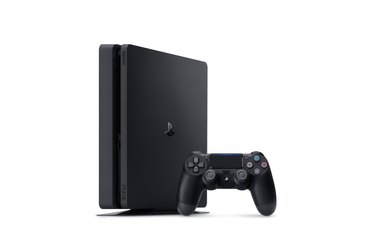 It's even great for non-gamers thanks to its massive library of entertainment options including streaming services like Netflix, Disney+, Hulu, and Amazon Video, in addition to the latest movies and music. The insider tip here is to look for Holiday bundles and deals on the PS4, which we're seeing typically run in the $100-off range.
Get Cash Back
This next one is a genius way to get rid of old gadgets and make money to buy more of what you want and need this holiday season, like the action-cam coming next on this list. If you have any old device lying around — and you do because the average American has at least six old gadgets sitting forgotten in a junk drawer — you need to check out ecoATM. You've probably already walked by one in a mall or grocery store since there are more than 4,000 nationwide.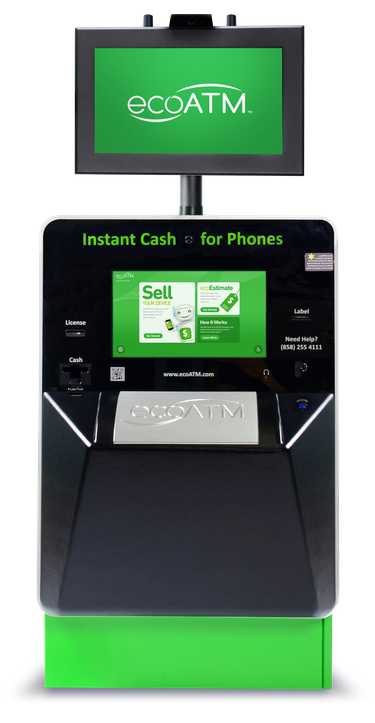 The way this works is super simple: You stick your old device into the kiosk, answer a few security questions, then sit back as the machine analyzes your gadget and makes you an instant offer. If you accept it, you get cash on the spot. So far, ecoATM has diverted more than 23 million devices from landfills, which is the equivalent of saving enough energy to power nearly 46-thousand households for a year. So there's that good Karma, too.
Action Cams
The GoPro HERO 8 Black ($399) is a marvel of action cameras, simply best on the market today. It's smoother-than-smooth, now attaches to just about anything without the need for special mounts, is waterproof, incredibly rugged, takes voice-commands, and shoots the highest resolution and most incredible action-cam video in the world.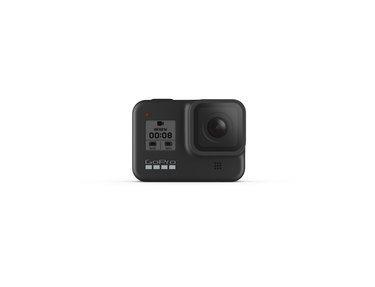 Oh, and it also shoots incredible photos now, including HDR photos that nearly eliminate motion blur, lets you livestream at 1080p, creates night-lapse videos in-camera, and captures raw photos for single shots, bursts, and time-lapses. Whether you want to record every moment with your family or your own gnarly adventures, this is the right gadget for the job.
If that price point is a little too high, check out the HERO 7 Black ($330) and HERO 7 Silver ($200). Every GoPro camera has a clear two-inch touchscreen so you can see what you're shooting and control the camera. You can also talk to them using voice commands, like, "GoPro, take a photo," or, "GoPro, start recording." The cameras even understand 15 languages and dialects!