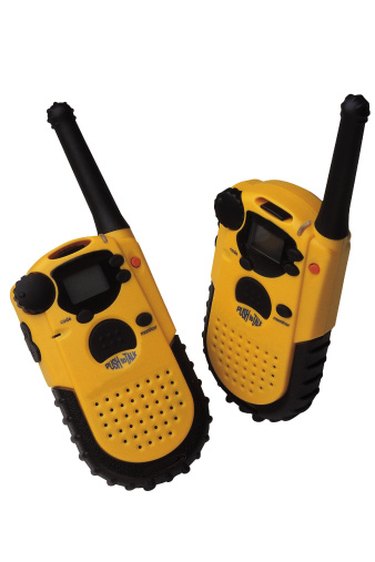 The Motorola Talkabout two-way radio is not just for outdoor enthusiasts or construction workers – it is also an emergency communication tool. The advanced models feature local and regional weather broadcast channels, emergency alert buttons and hands-free mode. On a Motorola Talkabout, iVOX mode allows hands-free communication without any accessories, while VOX is for use with earbuds or headsets. You can turn iVOX on from your radio and then clip the Talkabout to your shirt or belt for unrestricted movement during outdoor activities. You can just as easily turn VOX on and use the radio with your headset.
Step 1
Push the "Power" button to turn on the Motorola Talkabout.
Step 2
Press the "Menu" button until your radio displays "iVOX." Select "On" using the "+" or "-" key.
Step 3
Push the "Menu" key until the display shows a level setting between "1" and "3." Adjust the sensitivity by pressing the "+" and "-" buttons.
Step 4
Press the "Push to Talk" button to activate hands-free mode.
Step 5
Turn off iVOX by pushing "Menu" until "iVOX" shows up on the display; then, select "Off."
Step 6
Connect an earbud or hands-free headset to the Motorola Talkabout and VOX will turn on automatically.