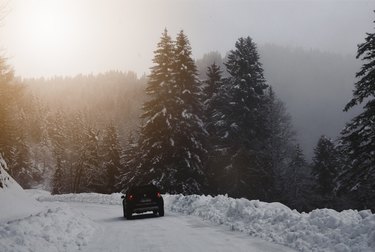 Waze launched a new feature this week that provides reports of winter hazards on the road for drivers. So, if you live in a place where you need to know if a road is clear of snow, black ice, freezing rain, hail, heavy rain, and unplowed roads, Waze can help.
Together with the Virginia Department of Transportation, the crowdsourced navigation app created the new option to help you get to your destination safely.
The feature is already live in over 185 countries. You can report unplowed or icy roads by going to Hazards then Weather on Android and iOS apps.