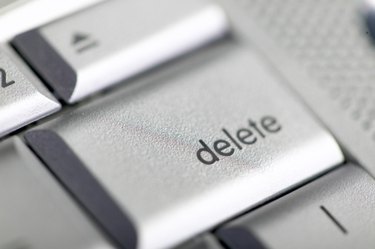 MyLife is a website that offers a people search service. Its purpose is to help users find people with whom they have lost touch. On the MyLife website, you can create a profile that will help anyone searching for you track you down. As of 2013, MyLife boasts a collection of hundreds of millions of profiles. If you decide to delete your account from MyLife, it's easy to do.
Step 1
Open your Internet browser and go to the MyLife website. Click "Login" in the top right corner of the screen. Enter your user name or email address in the provided space and your password in the space below. Click the "Login" button to log into your account.
Step 2
Click the "My Account" tab in the top right of the screen.
Step 3
Click "Delete Account" in the list of options under the "My Account" heading.
Step 4
Click the "Yes, Delete My Account" button. Click "OK" in the pop-up window to confirm you want to delete the account.