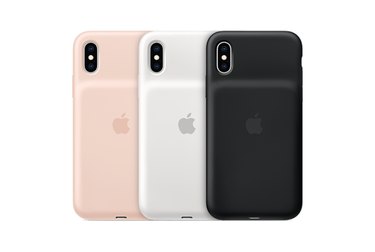 When you buy a product from Apple, you expect it to work. If it doesn't, it's fair to be annoyed at Apple.
Well, if you purchased an iPhone XS, iPhone XS Max, or iPhone XR battery case between January and October 2019 and it doesn't work properly, you can be less annoyed about it now.
Apple launched the Smart Battery Replacement Program, where you can get your battery case replaced if it "will not charge or charges intermittently when plugged into power" or it "does not charge the iPhone or charges it intermittently," according to Apple Support.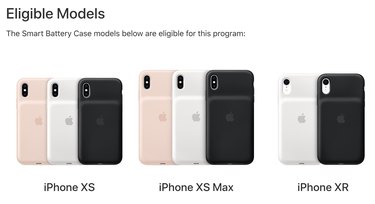 To get your battery replaced, you can do one of two things: Find an Apple Authorized Service Provider or make an appointment at an Apple Retail Store. The battery case will be examined for eligibility before your replacement is issued. Of course, doing this is more of a pain than if your battery case would have just worked correctly to begin with, but hey, at least there's a free way to solve the problem.