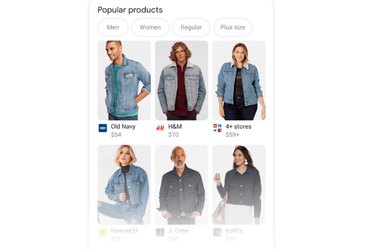 Google is making your online shopping experience a little easier. Now when you do a Google search for clothes, shoes, and accessories, you'll no longer receive a long list of links to online stores. Instead, the most popular products from the web will be featured in a new section when you search on your mobile device, making it easy to browse lots of different stores and brands at once.
So, if you're looking for a jacket for your kid, dark jeans for yourself, or a brown suede purse, style options from lots of different stores will appear so you can look through them without going from link to link.
You can filter through items by style, department, and size type, or take a look at multiple images of a product. If you want to learn more about an item or if you want to make a purchase, you can visit the store's website. You'll also have quick access to reviews.
The new feature is available now.