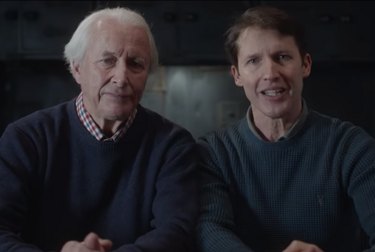 Whether you've lost one or both of your parents, or you haven't yet joined that super shitty club, James Blunt's new music video is going to make you ugly cry.
The video is for his Blunt's single Monsters, and it's a tribute to his father, Colonel Charles Blount, a former cavalry officer, who has Stage 4 chronic kidney disease.
The song itself is gut-wrenching, beautiful, and unbearable all at the same time. It forces you to consider your own parents' mortality and the life you'd live after they're gone.
Most of the video is a closeup shot of Blunt singing the lyrics to the song. He's also crying. A lot. Which is very understandable. His father makes an appearance towards the end, and well, just get ready to cry.