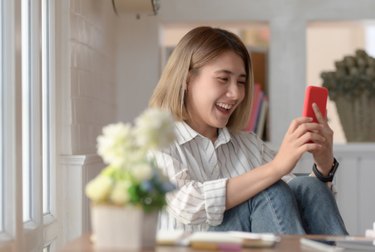 TikTok launched a new set of parental controls designed to help parents set limits for their teenagers' use of the popular mobile app and to encourage a healthy relationship with social media apps.
The new suite of features is called Family Safety Mode, and it includes three parental control options. Screen Time Management controls how long teens can use TikTok each day; the Direct Message control limits who can send messages, plus it has the option to turn off direct messaging completely; and Restricted Mode blocks inappropriate content (although parents should be aware that this mode is likely not foolproof).
To be enable Family Safety Mode, parents must first download TikTok and create their own account, which can then be linked with their teen's account.
These features were already available for a user to set for themselves, but now gives a parent or guardian the opportunity to manage the content their teen sees—specifically the private messages that parents can't monitor.
For now, the feature is only available in the UK, but will roll out everywhere else in the coming weeks.