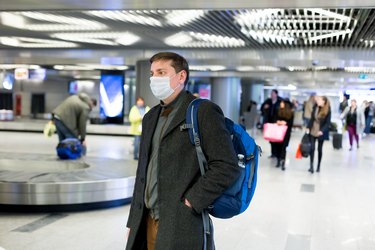 Apple co-founder Steve Wozniak tweeted that he and his wife may have brought coronavirus back to the U.S. with them from China. In fact, he claims they may have been patient zero.
Wozniak tweeted on Monday that his wife had a bad cough that started last month. She was getting checked out to determine if she had coronavirus.
"Checking out Janet's bad cough," Wozniak stated. "Started Jan. 4. We had just returned from China and may have both been patient zero in U.S."
The tweet included a Swarm app check-in at the West Coast Sports Institute in Santa Clara, CA. Turns out, his wife had a sinus infection, as she confirmed to USA Today.
Of course this is great news, but claiming you and your wife might be patient zero is a strange thing to do, especially if you haven't tested positive for the virus.
Back in January, Wozniak tweeted a joke about coronavirus, which makes this whole thing even more bizarre.
But it seems like his most recent tweet was serious. He even went on to tweet about not being able to be properly assessed.
Seems like an odd time to joke about a virus as the world is preparing for a full blown pandemic, with six confirmed deaths in the U.S. and around 90,000 people infected worldwide. Stay safe.