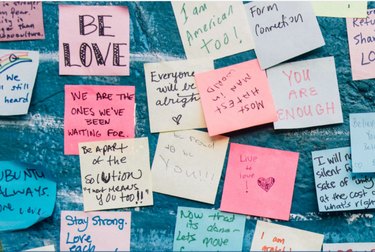 We've all been impacted by COVID-19. Some of us are harder hit than others, but we're all feeling the effects as we shelter in place or go to work at our essential business jobs. If you know of someone who needs support, or if you want to contribute to a stranger in need, Supportful is a crowdfunding platform that lets you seamlessly organize customized support pages.
Using Supportful, you can set up a fundraiser, crisis relief fund, meal plan, household help plan, and more for someone in your community, family member, friend, or even for yourself.
Supportful offers three ways to help with COVID-19 relief:
Request help with tasks and errands
Sometimes what someone needs most is a little bit of physical help. Set up a page to rally friends, family, and community members to help with everyday errands like grocery shopping, mowing the lawn, taking out the trash, or preparing meals.
Fundraise for free
Raise money to help with the financial burden COVID-19 has left on families, whether it's from the loss of jobs, cuts in salary, medical bills, or because a family member is sick or has died. Supportful doesn't charge a fee, so 100% of the donations go to the recipient.
Create gift and supply registry
Put together a list of supplies, groceries, gift cards or any items to let others know what is needed on a daily basis. The list can be updated regularly and completely customized.
Click here to get started.