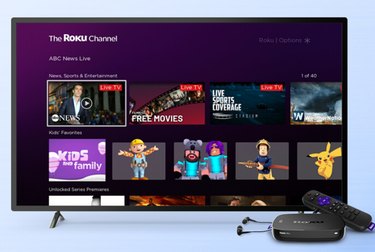 Roku announced that it has updated its interface and is expanding its Roku Channel service by adding 100 live channels.
Users will be able to watch live news (ABC News Live, Reuters, Newsy), kids channels (Teletubbies, Kidz Bop), lifestyle content (Bon Appetit, Bob Ross, AFV), and sports (Bein, Outside TV). More popular channels like ESPN and HBO are still available on Roku, but for a fee.
While the channels are live and free, don't expect the same content you'd see on cable TV. The channels offered are older, lesser known, and similar to other live ad-supported services.
The channels can be found in a new program guide, which can be accessed from the "Live TV" button at the top of the app. The program guide provides 12 hours of data, so you can see what's coming up, but there isn't an option to set reminders.
The new live channels aren't going to offer any mind blowing entertainment—they're simply there to watch if you're bored.