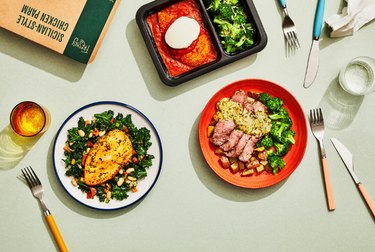 Whether you're tired of the same recipes you've been cooking for your family or could just use a break in the kitchen (or both), Freshly is a subscription meal delivery service that offers better-for-you comfort food. And let's be honest, we could all use some comfort food right now.
Each chef-cooked Freshly meal is fully prepared and portioned for one person—all you need to do is heat it up. Choose from 30 meals each week.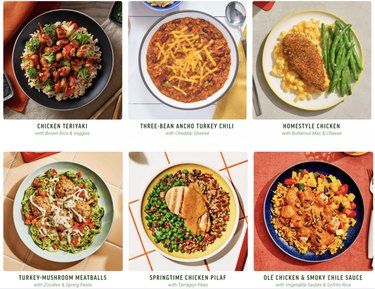 With a food philosophy centered on less sugar, less processed, and more nutrients, the meals are gluten-free and offer smarter ingredients. For example, the Chicken Parm is coated in almond flour instead of bread crumbs, and the sauce is sweetened with honey instead of refined sugars; Mac and Cheese is made with brown rice pasta and cheesy sauce blended with a purée of cauliflower and butternut squash; and Turkey Meatballs are packed with mushrooms and served over zoodles for a lower-carb alternative to pasta.
It's hard to beat fresh meals delivered to your doorstep, but Freshly only makes sense for people who eat meat, as the company doesn't offer vegetarian meals.
Here's the price breakdown: You can place a weekly order of four meals for $11.50 each, six meals for $8.99 each, nine meals for $8.99 each, or 12 meals for $7.99 each. Click here to get started.