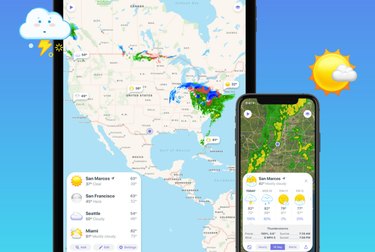 There are a gazillion weather apps to choose from, but one app stands out from the rest. Weather Up, formerly known as Weather Atlas, is an app that gives you accurate 10-day forecasts, but also provides you with a feature you probably didn't know you needed.
The feature is called Event Forecast, and it uses the data from your synced personal calendar to show you the forecast based on your plans. It's an efficient way to keep tabs on weather conditions on the days and times of your upcoming events.
Cute weather icons make it easy to quickly glance at the weather forecast for the day. You can also view radar, temperature humidity, precipitation accumulation, and storm warnings. The app also offers dark mode.
Weather Up is free to download from the App Store, with the Pro version available for $9.99 per year or $1.99 per month.