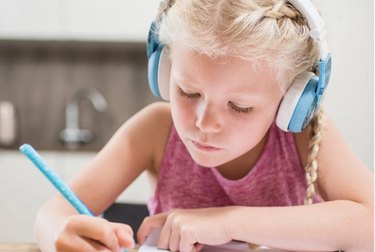 If your kids are at home, deep in the trenches of online learning, you've probably realized that the most important back-to-virtual-school supply is a solid pair of headphones—unless of course you don't mind listening to online school all day long.
There are practically endless kids' headphones to choose from, but if comfort is a top priority, check out these five options.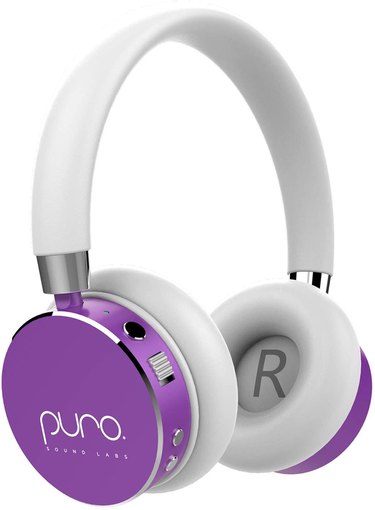 These headphones aren't just comfortable, the volume levels are safe for kids, and they're durable (they come with a 30-day money-back guarantee and a one-year warranty). They fit well for kids ages 2 to 11 years old, they connect easily over Bluetooth or can be used with a provided cord, and the battery lasts for around 18 hours. Plus, the NY Times listed them as the number one best headphones for kids after 80 hours of research—so that's a pretty good endorsement.
Buy Puro BT2200 here for $90.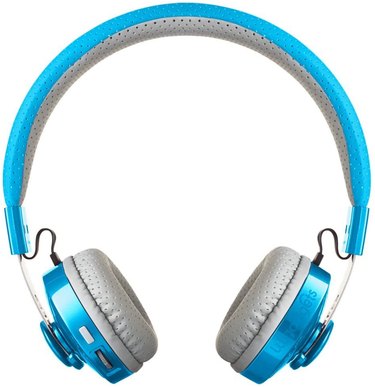 LilGadgets Bluetooth Untangled Pro headphones are designed for kids ages 4 and up. They're untangled because they're wireless, which will prevent many headaches for everyone involved. Volume is limited to a max of 93db, and outside noise is reduced so kids can focus on learning and not on the dog barking. The headphones are available in several colors.
Buy LilGadgets Untangled Pro here for $49.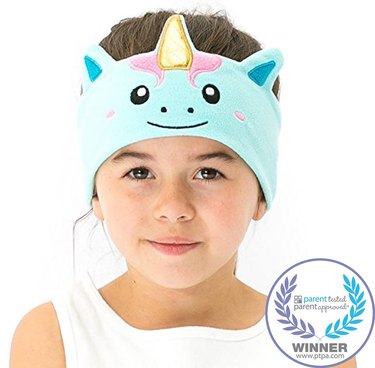 Best for young kids, Cozy Phones are made of a fleece headband with adjustable headphones inside. Thanks to the volume limiting technology, kids ears are protected. They can't be connected via Bluetooth, but they can be washed—so at least there's that. There are several different furry animals to choose from so your kids can express themselves however they see fit.
Buy Cozy Phones here for $13.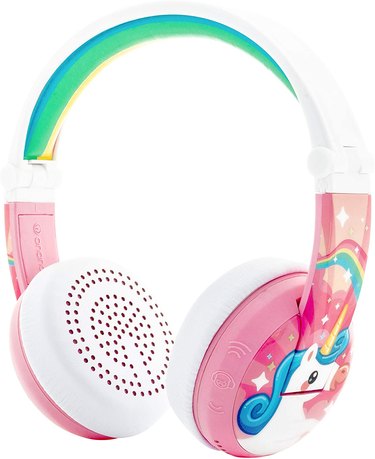 BuddyPhones makes great headphones. The Wave headphones in particular are great for online learning, as the battery lasts for 18 hours; they are cushioned for comfort; the cushion is anti-allergic, and they are waterproof—you know, just in case. They're also wireless and offer four SafeAudio listening modes. Choose from four color/character options: unicorn, robot, monkey, and bee.
Buy BuddyPhones Wave here for $70.
JBuddies Studio Over-Ear Folding Headphones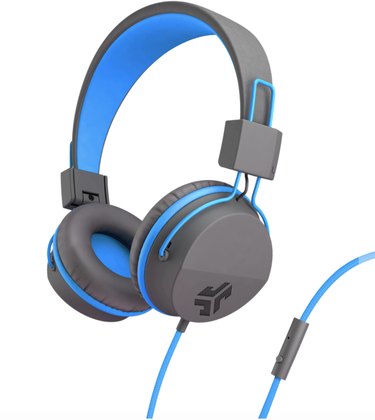 JBuddies are perfect for kids who want comfort out of a pair of headphones, and also need an attached microphone. They have soft cushion, a single button remote, and they follow all the safety guidelines.. Plus, they come with a lifetime guarantee. Choose from four color combinations: navy/red, blue/pink, graphite/violet, and graphite/blue.
Buy JBuddies here for $20.