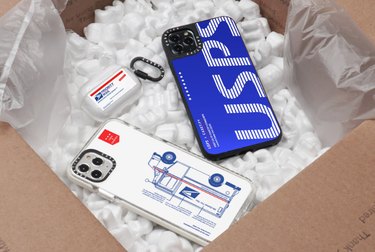 As the future of the United States Postal Service remains uncertain, there's no better time than right now to show your support.
CASETiFY and USPS teamed up to create a line of phone accessories that directly benefit USPS. The new USPS collection celebrates the USPS employees who tirelessly deliver our mail and packages—even during a global pandemic.
The collection includes protective phone cases for iPhone 7 through iPhone 12, AirPod and AirPod Pro cases, Apple Watch bands, and grip stands. Plus, you can buy a CASETiFY x USPS sweatshirt.
Here are some of the accessories: