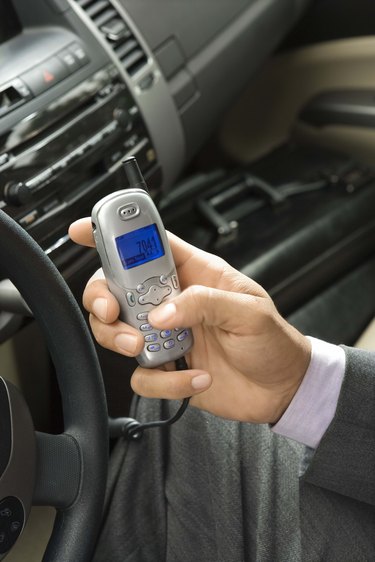 Many newer cell phones include Bluetooth wireless compatibility, which, among other functions, allows the phone to route calls through a hands-free device. Some vehicles, like the Toyota RAV4, now offer a built-in Bluetooth module as an option, which allows a driver to control phone calls from the steering wheel and hear audio from the phone through the car's speakers. Before using the RAV4's Bluetooth capabilities, you must first pair the phone with the vehicle's Bluetooth module.
Step 1
Press the "Voice Command" button on the steering wheel to activate voice commands.
Step 2
Say "setup," then "phone setup," then "pair phone." You may need to press the "Voice Command" button between each command.
Step 3
Speak a name for your phone.
Step 4
Say "confirm" after the Bluetooth system repeats your phone's name.
Step 5
Set your phone to search for other Bluetooth devices.
Step 6
Choose your RAV4's Bluetooth module from the list.
Step 7
Enter the passkey displayed on your RAV4's display.