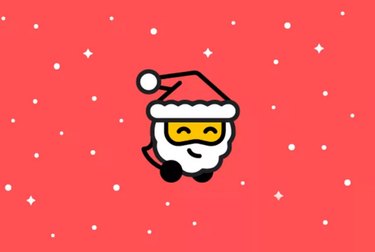 If you could use a little holiday cheer next time you need directions, Santa can help. Waze launched a new voice option within its navigational app, and this time it's jolly ol' Saint Nick.
Santa's voice will only be available for the remainder of December, because that's just how Santa works (one month out of the year). But when it comes to directions, Santa seems like a good go-to guy, considering he knows the way to every street on the entire planet. Your drive, however, will likely take you longer than it would take Santa and his reindeer—you know, slower than the speed of light.
In addition to Santa's voice, you can also make your ride more festive by changing your car icon to Santa's sleigh. And if you're really feeling the Christmas spirit, you can turn on a new Santa "mood," which changes your character icon to a tiny Santa Claus.
To turn on the holiday features, tap the search magnifying glass icon in the bottom left corner, select "Drive with Santa," then turn on whichever of the three features you want.