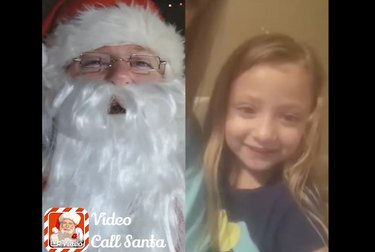 Since it isn't safe for your kids to sit on Santa's lap this year to tell him what they want for Christmas, the next best thing is a video call from Saint Nick himself—or at least a guy dressed like Santa who's believable enough.
Video Call Santa is an app that offers a simulated video call from Santa. It free and really easy to use. All you need to do is download the app and give it access to your camera and microphone to simulates a real FaceTime call.
You can make an outgoing call to Santa, accept an incoming call from him, or set up a time to have Santa call you when your child least expects it. Santa's video is prerecorded, but he pauses for your child to tell him their name, what they want for Christmas, etc.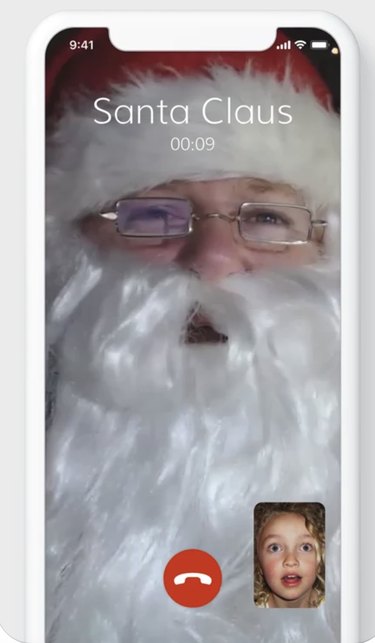 There's a password-protected section on the app for parents where you can view recordings of your child's call, as well as select whether you'd like the original Santa with an American accent or switch over to a British Santa.
For $0.99, you can have Santa say your child's name in the video, which makes it feel even more personal and real. You can also personalize the video even more for $1.99. Personalized video options include Santa saying thanks for the letter, Santa saying your child has been nice or naughty, encouraging your child to stop sucking their thumb, requesting they start being nice to siblings, brush their teeth, be brave, take medicine, etc.
If your child is super into the videos, you can pay $5.99 to have access to the entire library of videos.