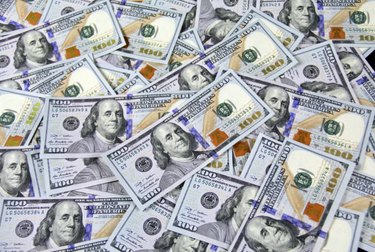 Well, here's some good news. The second round of stimulus payments have begun—the amount may not be as much as you hoped, but it's something. Many people have already received them, while others are still waiting.
The Internal Revenue Service announced that direct deposits began rolling out on Tuesday, Dec. 29, while the first checks were sent on Wednesday, Dec 30. The remainder of the payments will be sent this week. The official payment date is Jan. 4, so if you've seen the direct deposit payments as pending or as provisional payments in your account before today, that should change soon.
According to the agency, most people will receive the payment via direct deposit, but for those who received the first round of payments via Direct Express, you'll will receive the second payment the same way.
"Throughout this challenging year, the IRS has worked around the clock to provide Economic Impact Payments and critical taxpayer services to the American people," said IRS Commissioner Chuck Rettig. "We are working swiftly to distribute this second round of payments as quickly as possible. This work continues throughout the holidays and into the new year as we prepare for the upcoming filing season. We urge everyone to visit IRS.gov in the coming days for the latest information on these payments and for important information and assistance with filing their 2021 taxes."
The COVID-relief legislation has allotted $600 for qualifying individuals and $1,200 for married couples filing a joint return. You can also receive $600 for each qualifying child under the age of 17.
How to check the status of your payment
To check the status of your payment, visit the IRS website and use the Get My Payment tool. The tool has been under construction, but it should be ready to use now.
Once your payment has been received, the IRS will send out a notice or letter letting you know the amount of your payment. The IRS suggests keeping the letter for your 2021 tax records.