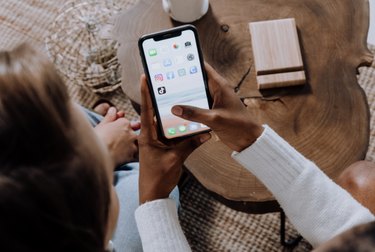 As you know, when you download an app, you can always delete it. There's no forever when it comes to third-party apps, unless you want there to be.
Did you know that you can also delete many of Apple's built-in apps? Apple provides you with a bunch of useful apps, but there are also probably several built-in apps you don't use.
These are the built-in apps you can delete from your iPhone, according to Apple:
Books
Calculator
Calendar
Compass
Contacts (Contact information remains available through Phone, Messages, Mail, FaceTime, and other apps. To remove a contact, you have to restore Contacts.)
FaceTime
Files
Home
iTunes Store
Mail
Maps
Measure
Music
News
Notes
Podcasts
Reminders
Shortcuts
Stocks
Tips
Translate
TV
Voice Memos
Watch
Weather
How to remove or delete built-in apps
To remove an app from the Home Screen, touch and hold the app, tap Remove App, then tap Move to App Library to keep it in the App Library, or tap Delete App to delete it from iPhone.
To delete an app from the App Library and Home Screen, touch and hold the app in the App Library, tap Delete App, then tap Delete.
If you decide to delete any built-in apps, just know that you're removing any related user data and configuration files. Removing built-in apps from your Home Screen can affect other system functionality. To learn more, visit Apple's support article.