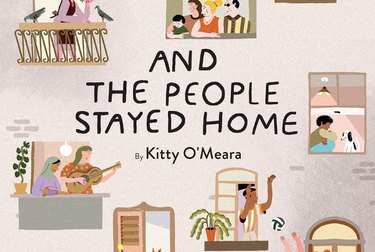 Bad things happen. Scary things happen. Injustices happen. Sad things happen. And our kids have lots of questions that need answering.
You may not know how to explain hard topics like racism, assassinations, death, hatred, and "bad" people in age-appropriate ways, and that's OK. It's hard even for grown ups to fully grasp why things happen the way they do.
Amazon has countless books that can help kids understand scary things, and most importantly, the books start the dialogue to help you answer their questions in honest ways that they can understand.
Here's a list of some of those helpful books, as well as their official descriptions:
​Hardcover: $14.99 / Kindle: $9.99​
"Kitty O'Meara's thoughtful poem about the pandemic, quarantine, and the future suggests there is meaning to be found in our shared experience of the coronavirus and conveys an optimistic message about the possibility of profound healing for people and the planet. Her words encourage us to look within, listen deeply, and connect with ourselves and the earth in order to heal."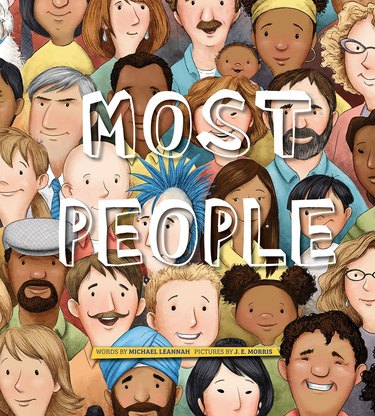 ​Hardcover: $13.89 / Paperback: $9.99 / Kindle $9.45​
"Michael Leannah wrote Most People as an antidote to the scary words and images kids hear and see every day. Jennifer Morris's emotive, diverting characters provide the perfect complement to Leannah's words, leading us through the crowded streets of an urban day in the company of two pairs of siblings (one of color). We see what they see: the hulking dude with tattoos and chains assisting an elderly lady onto the bus; the Goth teenager with piercings and purple Mohawk returning a lost wallet to its owner; and the myriad interactions of daily existence, most of them well intended. Most People is a courageous, constructive response to the dystopian world of the news media."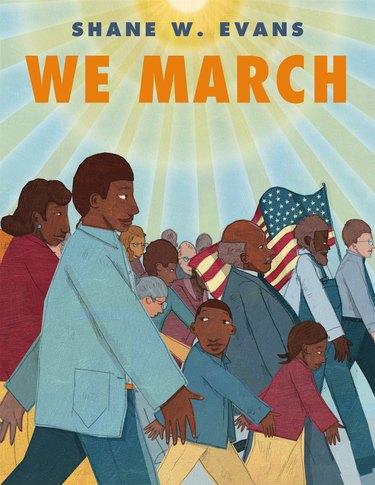 ​Hardcover: $18.59 / Paperback: $7.99 / Kindle: $5.36​
"On August 28, 1963, a remarkable event took place—more than 250,000 people gathered in our nation's capital to participate in the March on Washington for Jobs and Freedom. The march began at the Washington Monument and ended with a rally at the Lincoln Memorial, where Martin Luther King Jr. delivered his historic 'I Have a Dream' speech, advocating racial harmony. Many words have been written about that day, but few so delicate and powerful as those presented here by award-winning author and illustrator Shane W. Evans. When combined with his simple yet compelling illustrations, the thrill of the day is brought to life for even the youngest reader to experience."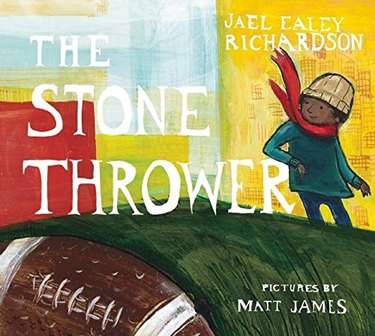 "Chuck Ealey grew up poor in a racially segregated community, but his mother assured him that he wouldn't stay in Portsmouth forever. Education was the way out, and a football scholarship was the way to pay for that education. So despite the racist taunts he faced at all the games he played in high school, Chuck maintained a remarkable level of dedication and determination. And when discrimination followed him to university and beyond, Chuck Ealey remained undefeated."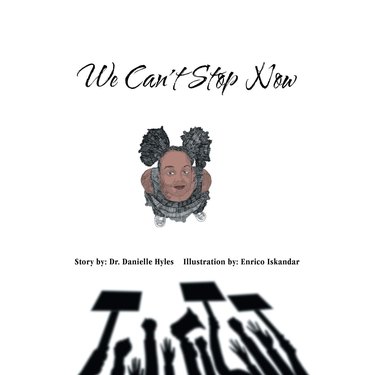 "Vivien, Deryn, and Ayanna realize the importance of their black skin colour in society. They are afraid for their black father's safety after a police officer killed a black man. The children want agency for their fathers and are grappling with societal views of the black community through school help."
​Hardcover: $17.99 / Paperback: $7.49 / Board book: $7.99 / Kindle: $7.99​
"'The Family Book' celebrates the love we feel for our families and all the different varieties they come in. Whether you have two moms or two dads, a big family or a small family, a clean family or a messy one, Todd Parr assures readers that no matter what kind of family you have, every family is special in its own unique way."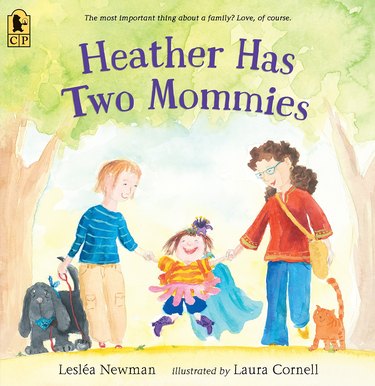 ​Hardcover: $18.99 / Paperback: $6.99 / Kindle: $6.64​
"Heather's favorite number is two. She has two arms, two legs, two pets—and two mommies. When Heather goes to school for the first time, someone asks her about her daddy, but Heather doesn't have a daddy. Then something interesting happens. When Heather and her classmates all draw pictures of their families, not one drawing is the same."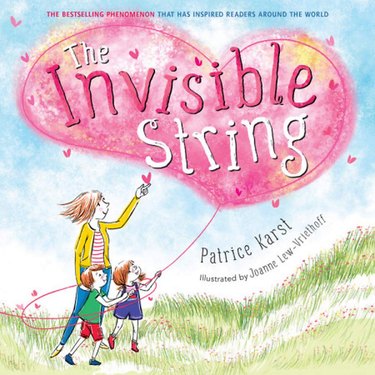 ​Hardcover: $11.89 / Paperback: $8.08 / Kindle: $7.68​
"Patrice Karst's 'The Invisible String' offers a very simple approach to overcoming loneliness, separation, or loss with an imaginative twist that children easily understand and embrace, and delivers a particularly compelling message in today's uncertain times."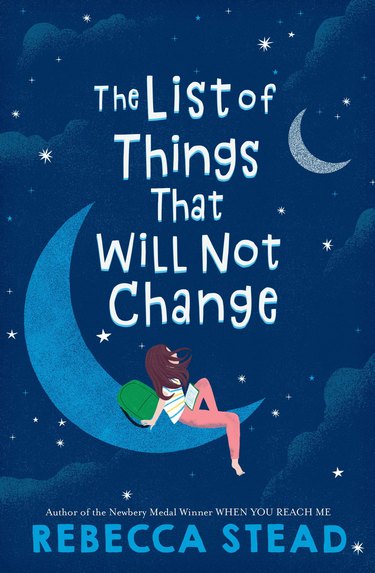 ​Hardcover: $14.99 / Paperback: $28.25 / Kindle: $9.99​
"After her parents' divorce, Bea's life became different in many ways. But she can always look back at the list she keeps in her green notebook to remember the things that will stay the same. The first and most important: Mom and Dad will always love Bea, and each other."
Our House Is on Fire: Greta Thunberg's Call to Save the Planet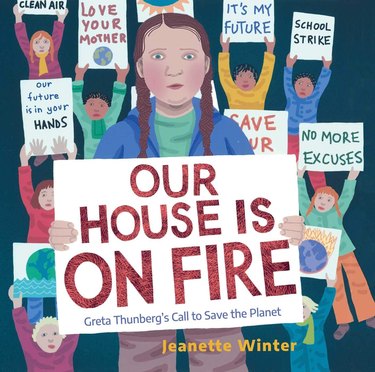 ​Hardcover: $14.68 / Kindle: $10.99​
​"​When she was 15 years old, Greta Thunberg's teacher explained to her class that our climate is changing—the earth is getting warmer, the polar ice caps are melting, and life on earth is threatened. Greta was devastated. What could she do? If the grown-ups weren't doing enough to save the planet, Greta would have to demand change herself."
​Hardcover: $11.99 / Kindle: $10.99​
"When the news reports are flooded with tales of hatred and fear, a girl asks her papa what she can do to make the world a better place. 'Come with me,' he says. Hand-in-hand, they walk to the subway, tipping their hats to those they meet. The next day, the girl asks her mama what she can do—her mama says, 'Come with me,' and together they set out for the grocery, because one person doesn't represent an entire race or the people of a land. After dinner that night, the little girl asks if she can do something of her own—walk the dog . . . and her parents let her go. 'Come with me,' the girl tells the boy across the hall. Walking together, one step at a time, the girl and the boy begin to see that as small and insignificant as their part may seem, it matters to the world."