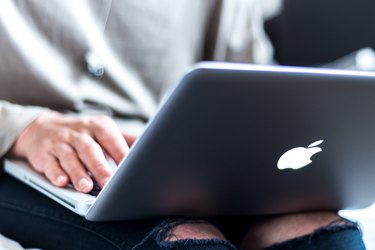 Apple is aware that certain MacBook Pros have major battery issues and is willing to replace the problem batteries for free. In a new support page launched this week, Apple notes that a "very small number of customers with 2016 and 2017 MacBook Pro computers have experienced an issue with the battery not charging past 1%."
Yep, that would definitely be a problem.
Apple says your device will also indicate if it needs service, which you can check by going to the Apple icon on your desktop, tap System Preferences, tap Battery, select Battery in the sidebar, then click Battery Health. Catalina or earlier users can check the battery status by simply holding the Option key and clicking the battery icon in the top right corner of the screen. The battery will either indicate "Normal" or "Service Recommended."
If service is recommended for your battery, that's both good news and bad news. Good because you get to send your MacBook Pro to Apple for a free battery replacement! Bad because you'll be without you device for a bit. But free repair is way better than paying for a new battery or just continuing to deal with a batter than won't charge.
To prevent this from happening to other 2016 and 2017 MacBook Pro computers, Apple released a macOS update. You'll need to update to macOS Big Sur 11.2.1 or later or install the macOS Catalina 10.15.7 supplemental update.
Get in touch with Apple to make arrangements for your replacement battery.