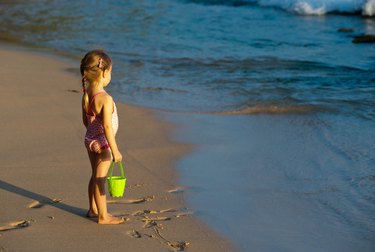 Summer will be here before you know it, which makes now the perfect time to start loading up on beach toys for kids. Of course, kids don't ​need​ beach toys, but they certainly help give kids more to do than eat sand, throw sand, or bury their siblings in sand.
We rounded up Amazon's best selling beach toys for the sand, including buckets, shovels, molds, and even an excavator.
Amazon updates its best-sellers list regularly, so these are the current most popular and highest reviewed beach toys for kids.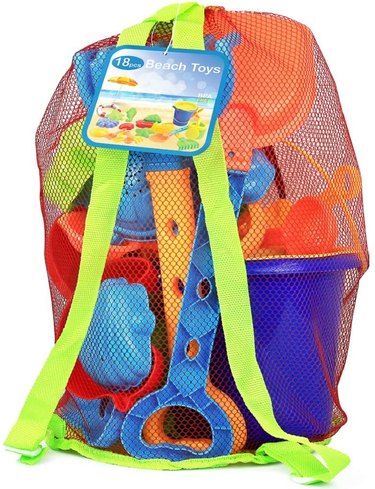 This 18-piece beach set includes one bucket, two shovels, three rakes, two sand sifters, a watering can, and a bunch of fun sand molds.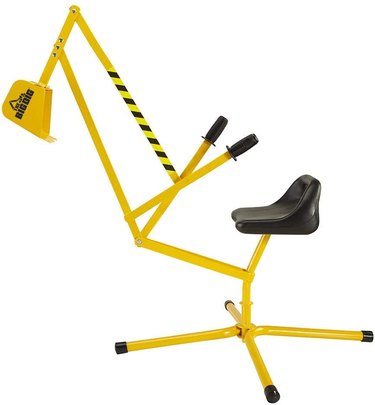 When old fashioned shovels just aren't fun anymore, you might as well get your kids an excavator that can be used at the beach, in the backyard, or in a sandbox.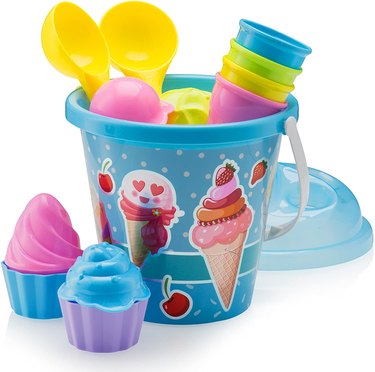 A way for your kids to enjoy ice cream at the beach without actually eating ice cream at the beach (because ew, sand). This 16-piece set comes with a large beach pail, ice cream and cones, cupcake molds, holders, cakes, and a scoop.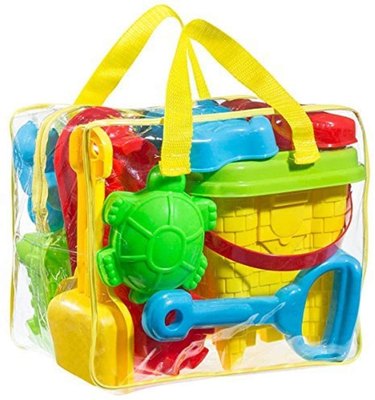 This 16-piece set comes in a carrying case and has a bucket with a lid, rake, shovel, watering can, and several castle molds.
5. Prextex 19-Piece Beach Toys - $14.99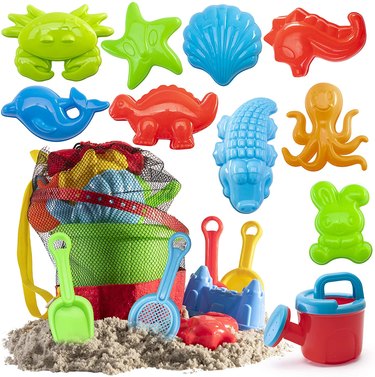 Secured inside a mesh bag, this 19-piece set has a bucket, castle and animal molds, sand sifter, watering can, rake, and two shovels.
You can't play at the beach without a sturdy shovel. If you have more than one kid, this set of three is ideal. More shovels means less arguing.
A good bucket goes a long way at the beach. This 3-pack has sturdy and colorful buckets that fold, taking up less space in your trunk or stroller.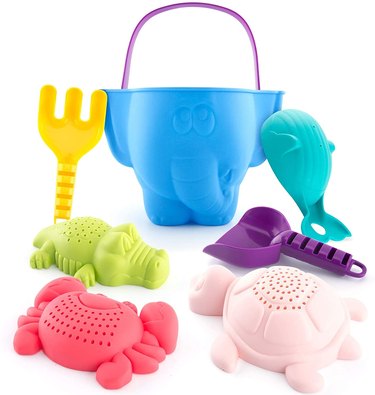 A 7-piece set made of durable and non toxic plastic. It comes with adorable animal molds, a rake, a shovel, and the cutest elephant bucket.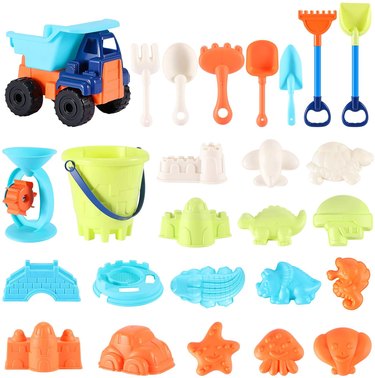 A 26-piece set to give your kids the tools they need to build the ultimate sand castle. Plus, it comes with a toy dump truck for added fun.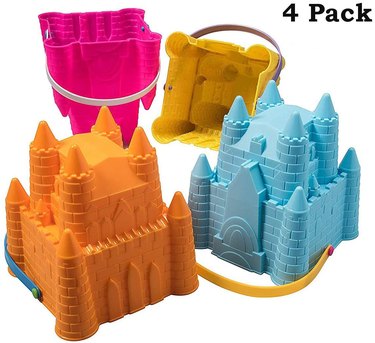 Four sand castle molds that can be used as buckets or to make the coolest, most intricate sand castles.