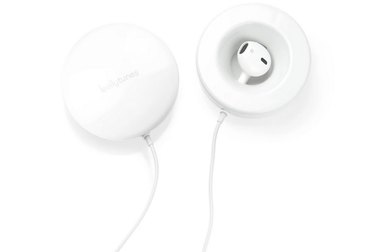 Listening to music encourages early brain development in unborn babies, and studies show that after they're born, babies can even remember music they listened to in the womb for several months. So, it makes sense to play music for your baby bump as early as 16 weeks — the time when fetuses can hear and respond to sounds.
Olababy (the company that makes the best independent baby feeding products) just released the Bellytunes Lite Prenatal Earbuds Adapter System, a music player for your yet-to-be-born baby. They're kind of like a fetal heart rate monitor, but for music.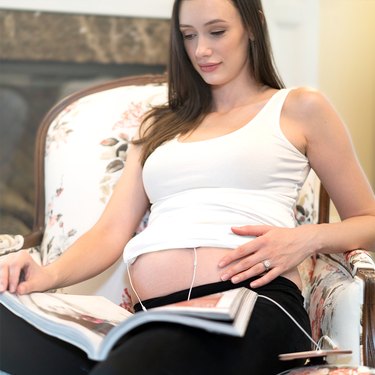 The adapters are compatible with your existing AirPods and Apple or Samsung earbuds. When you play music, the device transforms earbuds into tiny speakers for your baby. It can even be used to play voices for the baby, like if a grandparent lives in a different city or a parent has to leave town. It adheres to your belly with changeable silicone pads.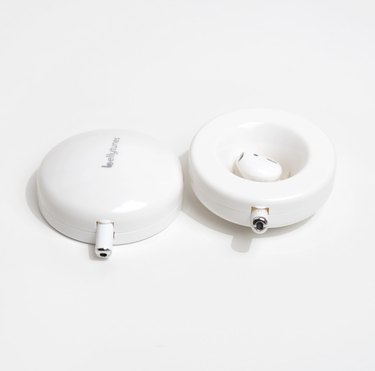 You can purchase the Bellytunes here for $16.95.