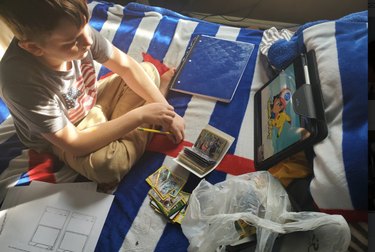 Virtual summer camps are the new in-person summer camps, at least for now. While many camps are opening this summer, some families prefer to keep things virtual at a safe distance. Outschool is an online platform that offers live online learning, and they have a whole bunch of really fun and interesting summer camps planned.
Each camp is taught via live video by teachers or qualified folks who have experience and interest in the subject — you can check out their reviews before signing up. There are several camps to choose from for all different age groups, ranging from 3 to 18 years old. They include art, theater, coding, math, music (learning how to play an instrument), writing, spelling, learning a foreign language, science, entrepreneurship, and so many more.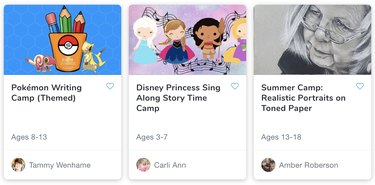 Choose from multi-day camps, one-time classes, or weekly classes. You can sign up your 3 to 7-year-olds for Disney Princess Sing Along Story Time camp, 7 to 11-year-olds can take on a Potions Camp (the Magic of Chemistry), 13 to 18 year old artists can participate in Realistic Portraits on Toned Paper or a class on how to create an anime character. There's also a LEGO Engineering club for kids ages 9 to 14, a Women in History class for 14 to 18-year-olds, a Comic Book Club for 13 to 18-year-olds, and so many more.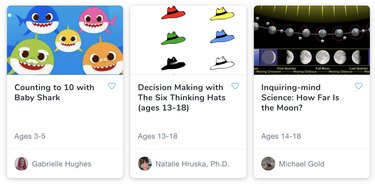 The price of the camps range from $10 to $115+, depending on the camp and the length of time. The camps are already starting to fill up, so to get your child registered, visit Outschool.