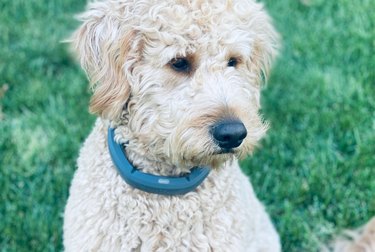 We just came across a dog collar that acts as a virtual fence and can train your dog to stay with you wherever you are. Magical? Practically. Game changer? Most definitely.
The Halo Collar is a fancy and incredibly efficient smart dog collar that features an invisible and customizable virtual fence, giving you peace of mind while your dog hangs out and plays off-leash within the boundaries you've set up on your smartphone. The virtual fence keeps them safe within the boundaries so they don't run away or wander off — whether you're at home, eating outside at a restaurant, or at a park. The collar safely trains your dog to adapt to wherever the new perimeters are set by using sounds, vibrations, or static — all of which can be customized. Plus, it was created by dog behaviorist extraordinaire Cesar Millan, so you know it's legit.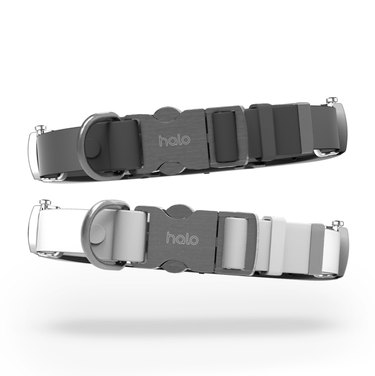 In addition to working as an invisible fence, the collar also has GPS in case your dog does decide to take himself for a walk, it monitors your dog's activity and health, and it can also train your dog not to bark. And to make life easier, the collar stores up to 20 of the fences you've set up, so you only need to set the perimeters for a location once.
The app itself is user friendly and the 21-day program, taught by Millan, is all about training the human just as much as it is about training the dog.
Choose from two colors for the collar: graphite or white. And it comes in sizes small, medium, and large — all for dogs 20 lbs and up. Halo is currently on sale for $799, down from $999, with a 6 month free subscription. After that, you'll need to pay for the subscription, which starts at $2.70 per month. The price is pretty steep, but it's well worth it to avoid all the other training tools your dog might need, including an actual human trainer.