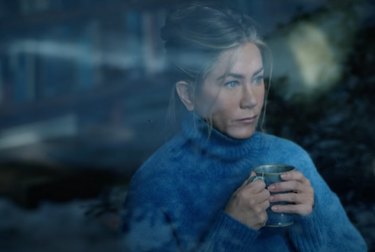 The trailer for the second season ​The Morning Show​ on Apple TV+ is finally out in the world, and to no one's surprise, there's a lot of drama happening over at UBA. Alex (Jennifer Aniston) left the show after her big on-air whistleblower moment outing the network's toxic environment in the first season's finale, and all has definitely not been right in morning television since her departure.
While everyone wants her back on the show for one reason or another, Alex seems perfectly fine drinking tea and staring out windows. She seems to have no interest in returning but has a huge interest in her tell-all interview with her longtime news anchor rival/successor Laura Peterson (Julianna Margulies).
Season two of ​The Morning Show​ will premiere on Apple TV on Sept. 17.