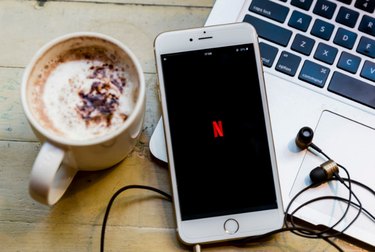 There are lots of reasons why you might want to download Netflix movies and shows to watch offline. Maybe you're traveling by plane with kids and are going to use Netflix as a way to get through the flight with a little less stress, or maybe you just want to have content available in case you're ever in a dire situation where there's no internet or cell service (can you imagine?).
Whatever the reason, downloading content from Netflix is a smart thing to do, you just need to know how to do it.
How to download Netflix content
Make sure you've downloaded the latest version of Netflix for iOS, Android, Amazon Fire Tablet, Windows 10 tablet or computer, or select Chromebook and Chromebox models.
Go to the Netflix app and tap on a title and look for the Downloads icon to see if content you're interested in is available for download.
Or tap the Downloads icon in the lower right corner of your screen to browse available downloadable titles.
Tap on See What You Can Download, Find Something to Download, Find More to Download, or Available for Download, depending on your device.
The list of available downloadable content will populate. Tap on any TV show or movie and tap Download. (To save data usage, download over WiFi.)
Netflix allows up to 100 downloads at a time per device on as many devices included in your membership.
How to watch downloaded Netflix content
Go to the Netflix app and select Downloads.
Find the movie or show you want to watch and tap Play.
Downloaded material can be viewed on the device that downloaded it from any profile on your account. They expire after a period of time and some have a limit as to how many times they can be downloaded per year. So, once you're done watching, delete it from your device to make room for something new.