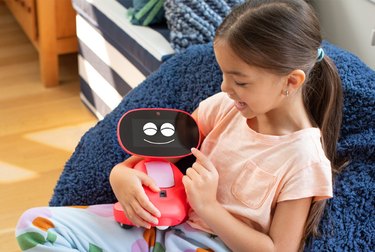 The holidays are rapidly approaching, which means it's time to get it together and buy your kids their gifts. (Life always seems to fast forward between Halloween and Dec. 25, doesn't it?)
To help you narrow things down (you know, from the entire internet), we put together a list of our favorite toys of the year. We included STEM toys and tech toys, but we also included toys that will give your kids a break from all the screens.
Check out our holiday gift guide below.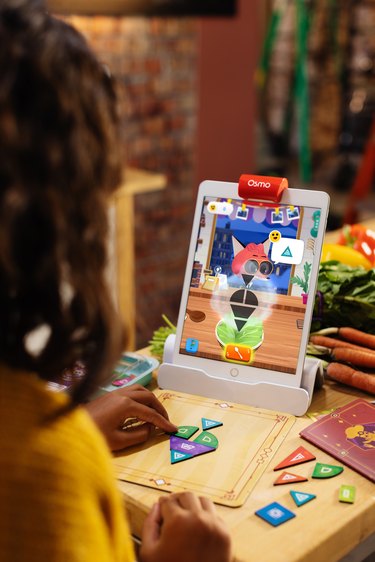 If you have experienced Osmo, you're in for a treat. Osmo uses reflective artificial intelligence so kids can play with hands-on objects as they magically appear on screen. The Fantastic Food Truck game in the Math Wizard series teaches kids geometry through cooking with shapes. It's designed for kids ages 6 to 8 and is ideal for after school learning at home and just all-around fun.
Sillbird STEM Solar Robot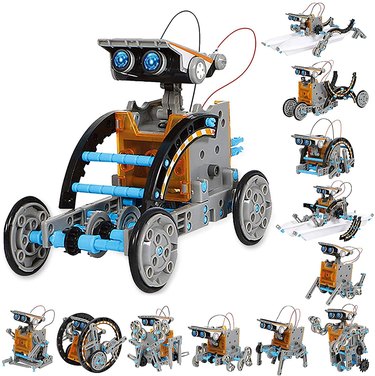 Kids can build his STEM robot 12 different ways, and it can move on both land and water. Designed for kids ages 8 to 12, choose from entry level builds to advanced levels for more challenging robots. The robot is powered by the sun and includes a solar power panel that turns solar heat energy into an electric energy drive motor. It's a great screen-free toy that'll teach kids how to build a robot using 190 parts.
If your kids need a break from all the tech, check out this super sturdy scooter from McLaren. The company sells several models for kids of all ages, but this three-wheeled one is designed for the 3 to 6-year-old crowd.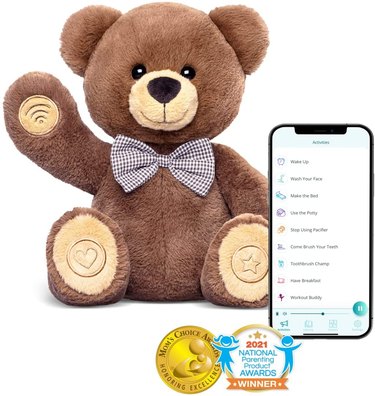 Smart Teddy is an adorable and super soft toy that helps kids develop healthy, positive habits. Teddy can help with over 30 daily routines, including brushing teeth, using the potty, make the bed, and eat breakfast. It's a great way to stop nagging your kids and let Teddy do it instead.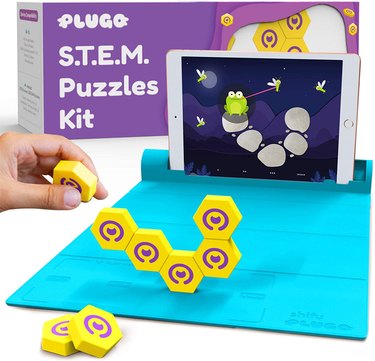 Plugo Link is an AR-powered STEM puzzle kit. It transforms your tablet into a fun learning system that gives kids the chance to solve real world problems and develop engineering skills. Designed for ages 4 to 10, the game comes with a gamepad and 15 hexagon building blocks.
The game works with iPads, iPhones, Samsung tablets, and Kindle Fire.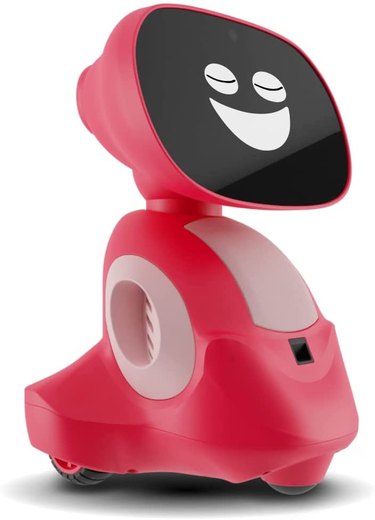 Miko 3 is an adorable emotionally intelligent AI robot designed to teach STEAM topics to kids ages 5 to 10. It has a fun personality, can detect moods, adapts to different environments, and it can initiate conversation to help kids learn. It's a learning tool, but it also brings wit, friendship, and excitement into your child's life.
PicassoTile Magnetic Building Set
There is, perhaps, no greater toy for toddlers and preschoolers than a magnetic building set — at least when it comes to keeping them busy, having fun, and learning. PicassoTiles are a less expensive version of Magna-Tiles, and your kids won't know the difference.
Creativity for Kids Grow 'N Glow Terrarium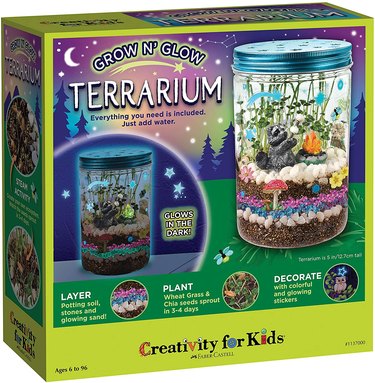 Your kids will learn about nature and science with this fun Grow 'N Glow Terrarium. It's an indoor activity that lets kids craft, plant, water, and grow their own mini ecosystem. All they need to do is add water and practice patience (growing starts in about three to four days).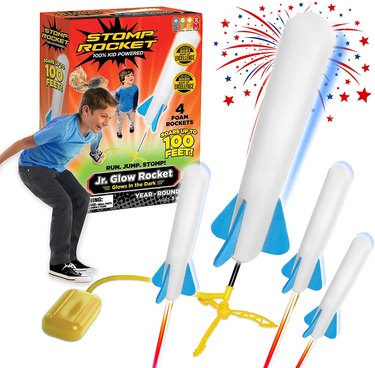 This rocket launcher is a great way for kids 3 and up to get some energy out. It's great for either indoor or outdoor play, and it includes four glow in the dark foam rockets and a launch stand. When you jump on the launch stand, it sends a foam rocket into the sky (maybe not that high, but you get it.)
Honey Bee Acres Country Cottage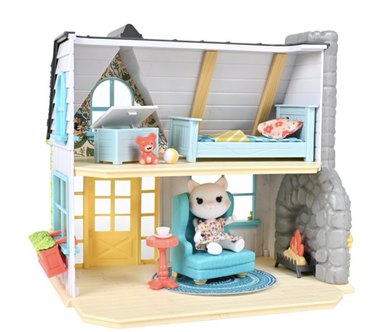 In lieu of an expensive, gigantic doll house, the Honey Bee Acres cottage, along with the entire collection of furniture and miniature doll figures, is a great option. It doesn't take up much space, and the accessories are ridiculously adorable. This cottage is a good start.