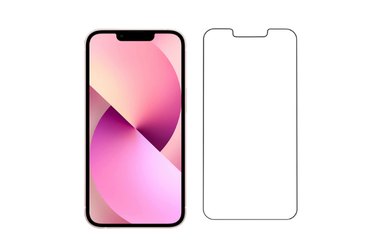 We all know how expensive iPhones are, so if you've bought yourself a swanky new iPhone 13, it makes sense to protect it. Of course, the best way to protect your phone from damage is to buy a sturdy case, but it's also important to protect the screen. (Check out ways to protect the glass back as well.)
Apple says the glass on the iPhone 13 can survive most accidental drops without a screen protector, but Apple also loves money. The glass is Ceramic Shield, so yes, it's iPhone's most durable glass yet, but glass is glass.
Here's the thing about screen protectors — you don't have to buy an expensive one for it to do its job. Amazon sells screen protectors for iPhone 13, iPhone 13 Pro, and iPhone 13 Pro Max (and every other iPhone model) that are affordable and just as efficient a pricier options from Apple or your phone's carrier like Verizon or T-Mobile.
Check out the best and most affordable screen protector options below:
Ailun Glass Screen Protector 3-Pack - $5+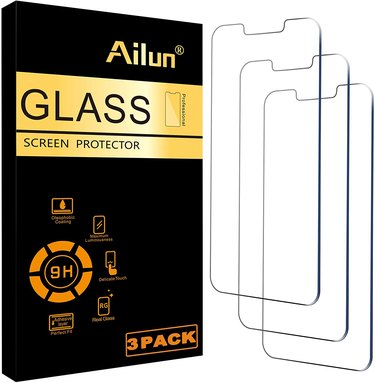 You never know when you'll need to replace your screen protector. With this inexpensive pack, you'll have three opportunities to protect your phone. It comes with cleaning tools to remove all the dirt and dust from your screen before application.
Trianium Screen Protector 3-Pack - $5.05+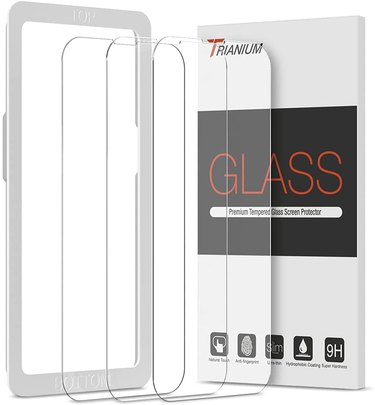 This 3-pack comes with all the tools you need to clean your phone first as well as an installation kit to ensure you place the screen protector in the right spot. The glass has a specialized dual screen coating to help eliminate oils, fingerprints, and liquids on the screen.
Tauri Screen Protector 3-Pack - $7.64+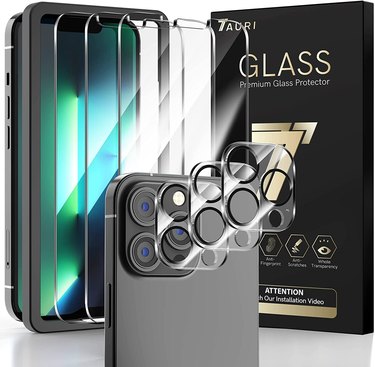 The tempered glass you'll get in this 3-pack provides the durability your iPhone needs for ample protection. It also comes with a lens protector to protect your camera lens from damage.